Canadian College was born out of a vision in 2014, for the express purpose of providing high quality training in computer applications and the latest information technology, at an affordable cost, Today , it is leading IT training organisation in Vavuniya and other major parts of Srilanka.
Why Canadian College is the best?
Dear Parents,
It is my pleasure to welcome you to the Canadian College of Professional Studies. This is a campus where we are deeply committed to ensuring that every day; each and every student has the attention and care of our professional staff. We work to foster a campus environment that is supportive and encouraging for both children and adults. . On these web pages you can learn about our world-class intensive English program located in the Northern Province in Sri Lanka. We have tried to provide information that is both complete and accurate to help you decide if the challenging programs of the Canadian College of Professional Studies are right for you. The teaching of English is at the heart of everything we do at the Canadian College but we understand that each client has special needs and have therefore developed many special programs to meet these needs.
If you are as student preparing for undergraduate or graduate studies in Sri Lanka and abroad. We have a rigorous English program. We also offer conditional admission to the University for all undergraduate programs and for many graduate programs.
If you are a business employee or professional, we have a wide range of Business English courses as well as a corporate tutoring program.
If you are applying for an MBA degree, we have an excellent Pre MBA program to help you meet your goal.
If you are a sponsor or university representative, we offer a variety of outstanding specialized courses for groups.
As you read the material, we hope you will appreciate the high standards for excellence that our faculty and staff set for themselves and for our students. As you look at the pictures, we hope you will sense the warm and friendly atmosphere at the Canadian College of Professional Studies. We want you to feel comfortable making our home your home for the duration of your stay. At the Canadian College of Professional Studies, our commitment is to meet or exceed the expectations of our clients. We welcome the opportunity to fulfill that promise with you.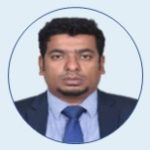 Dr. S.M. Shihab PhD
General Director
PhD in Education NZL National University
MPhil(USA),MBA(UK),BBA Sp (SL)
20% Discount for All Courses
Apply fast to get your Degree